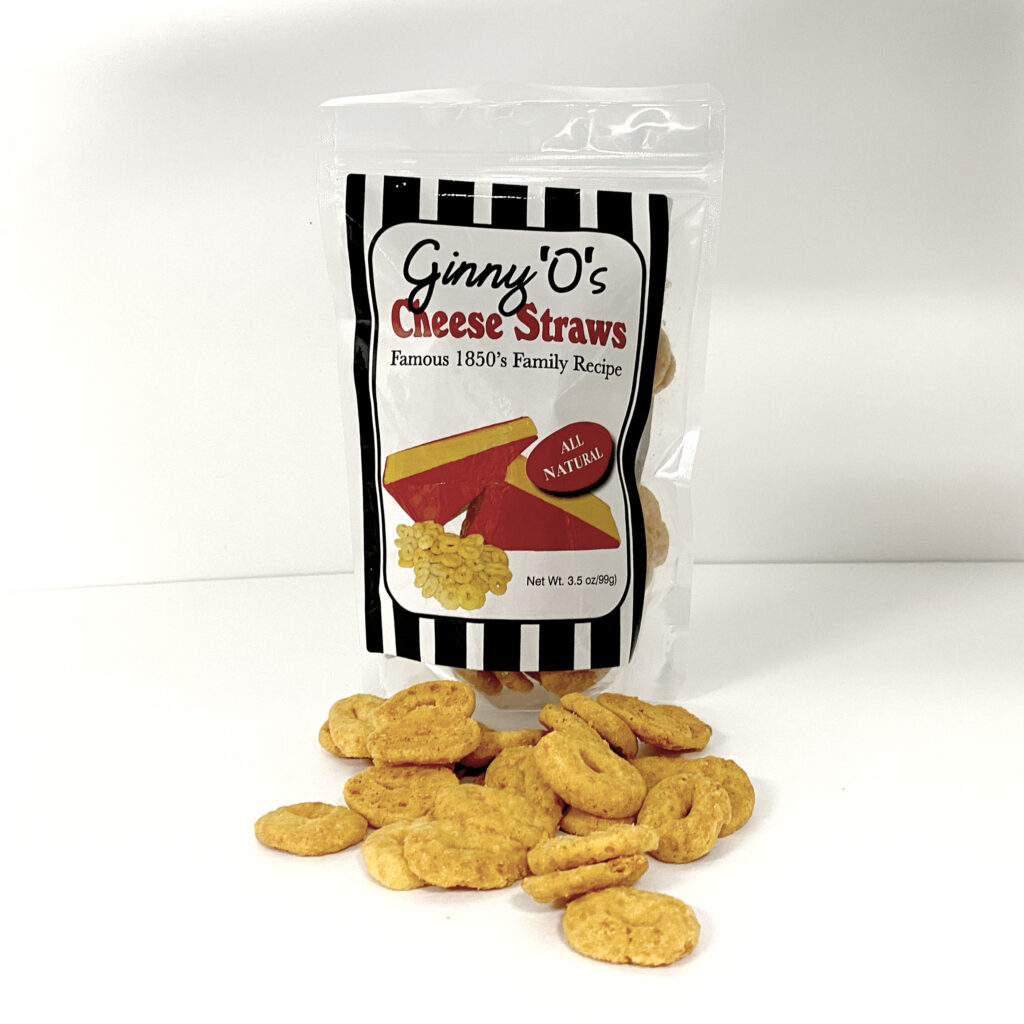 Original Straws
Baked all-natural ingredients—cheddar cheese, butter, and spices. Serve whole as an appetizer or crumble for chicken, fish, and casseroles. Pairs well with wine, beer, spirits. Also, you can give it as a gift for all occasions.
Gluten Free
A 3.5 ounce bag filled with 3 1/2 to 4 dozen 'original' Ginny O's Cheese Straws without the gluten. The appetizer is perfect for those looking to improve their health, lose a few unwanted pounds, and increase their energy.
A Fresh Approach To A Classic Recipe
Ginny O's can be found at fine retail establishments and North Carolina groceries as well as right here online. Our store currently offers five choices of regular cheese straws, all with the same decicious taste!
Contact Us
To find out more about our product, to order in bulk, or to wholesale order for your retail location, use the contact form to do so. A member of our team will get back with you within 48 hours.