About Ginny O's
Curious where the recipe to delicious, Ginny O's Cheese Straws came from?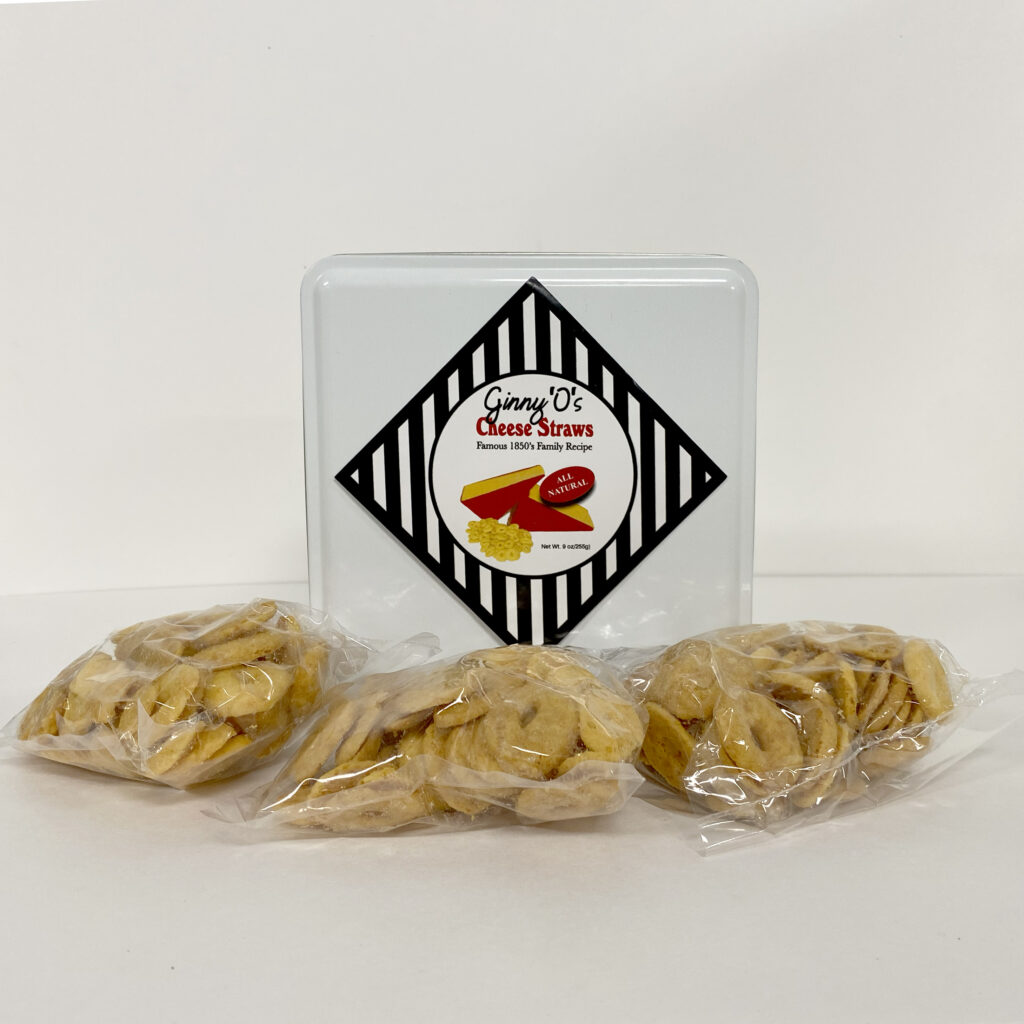 Decorative Tin
Looking for a keepsake you can fill up time and time again? Try our 9 oz. Reusable Tin available in Original Cheese and Gluten-Free Cheese.
Party Bucket
Enjoy our Original Party Pail containing 22 oz. of approximately 300 individual Ginny O's Cheese Straws made from all-natural ingredients—cheddar cheese, butter, and spices.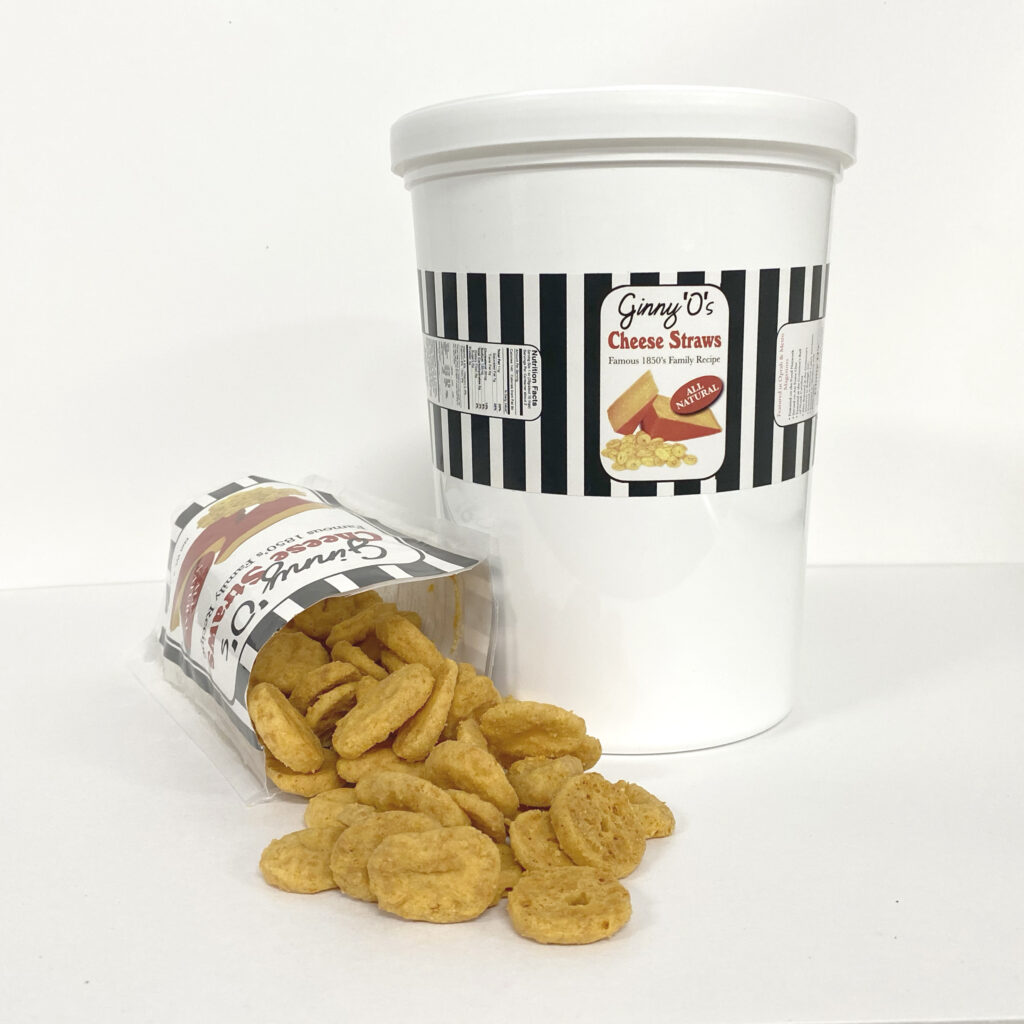 Contact Us
To find out more about our product, to order in bulk, or to wholesale order for your retail location, use the contact form to do so. A member of our team will get back with you within 48 hours.